A Multi-Amp Solo Electric Guitar Concert
featuring guitarist and pickup designer Bob Palmieri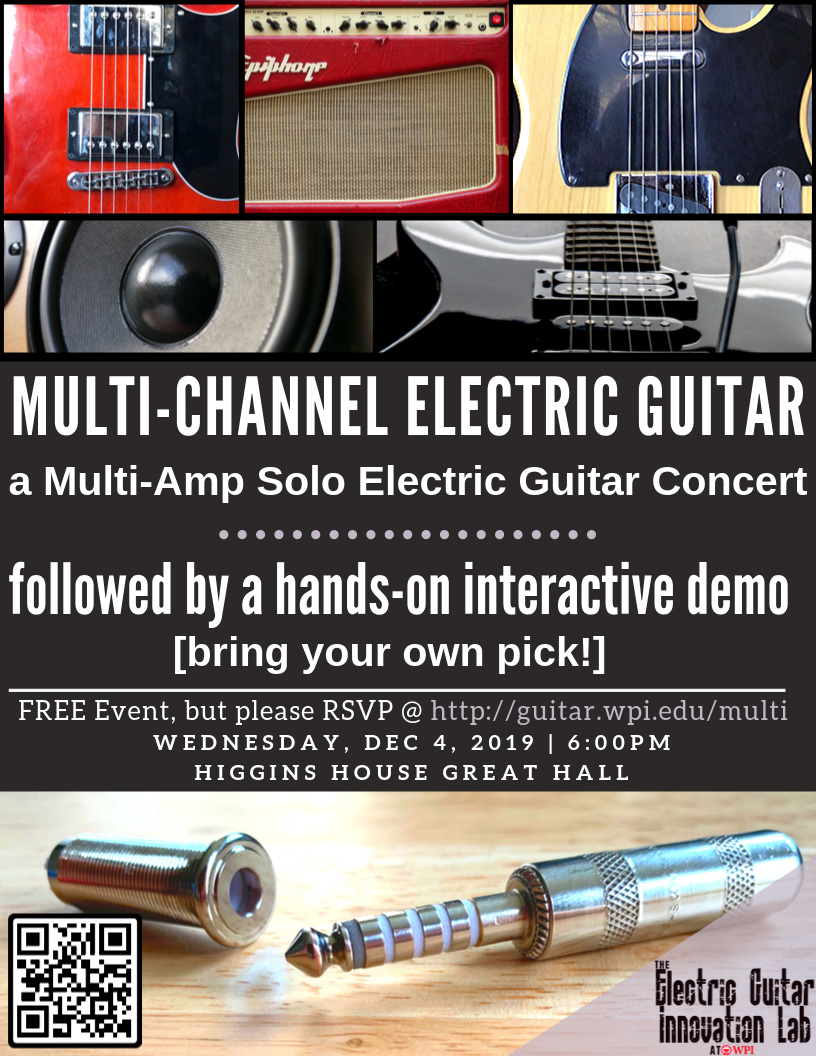 Guitarist and pickup designer (Bob Palmieri , founder of Duneland Labs ) will perform a concert of solo electric guitar music through a multi-channel/multi-amplifier live setup at WPI on Wednesday, December 4th, 2019 at 6pm in the Higgins House Great Hall . Following the concert, all attendees are invited to play several guitars outfitted with these one-of-a-kind multi-channel capabilities (created by Fuse Audio ). This event was organized by V.J. Manzo, Director and PI of the Electric Guitar Guitar Innovation Lab (EGIL) and was sponsored in part by a gift from the Firla Music Endowment, the Music Division of WPI, and the WPI Media Arts Group Innovation Center (MAGIC).



Special thanks to Bob Palmieri, Carlos Odria, Ryan McKenna, Jeff Duquette, and the support of students and collaborators involved in the Electric Guitar Innovation Lab (EGIL) at WPI.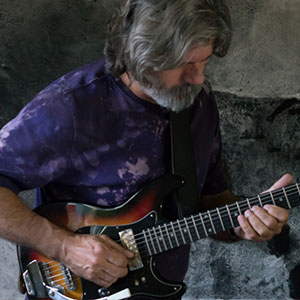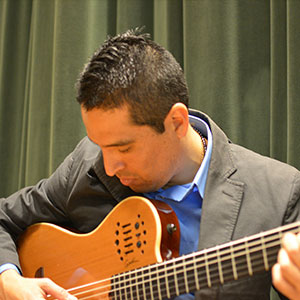 Video and Photos of This Event Will Be Posted Here After Dec 4th!
Event Personnel
V.J. Manzo, Founding Director and PI of the Electric Guitar Innovation Lab; event director
Ryan McKenna, WPI alumnus and Staff Research Assistant for the Electric Guitar Innovation Lab; event technical support
Jeff Duquette, WPI alumnus and Staff Research Assistant for the Electric Guitar Innovation Lab; event technical support
Ryan Tougas, WPI undergraduate student; event setup and breakdown
Hezekiah Owuor, WPI undergraduate student; event setup and breakdown